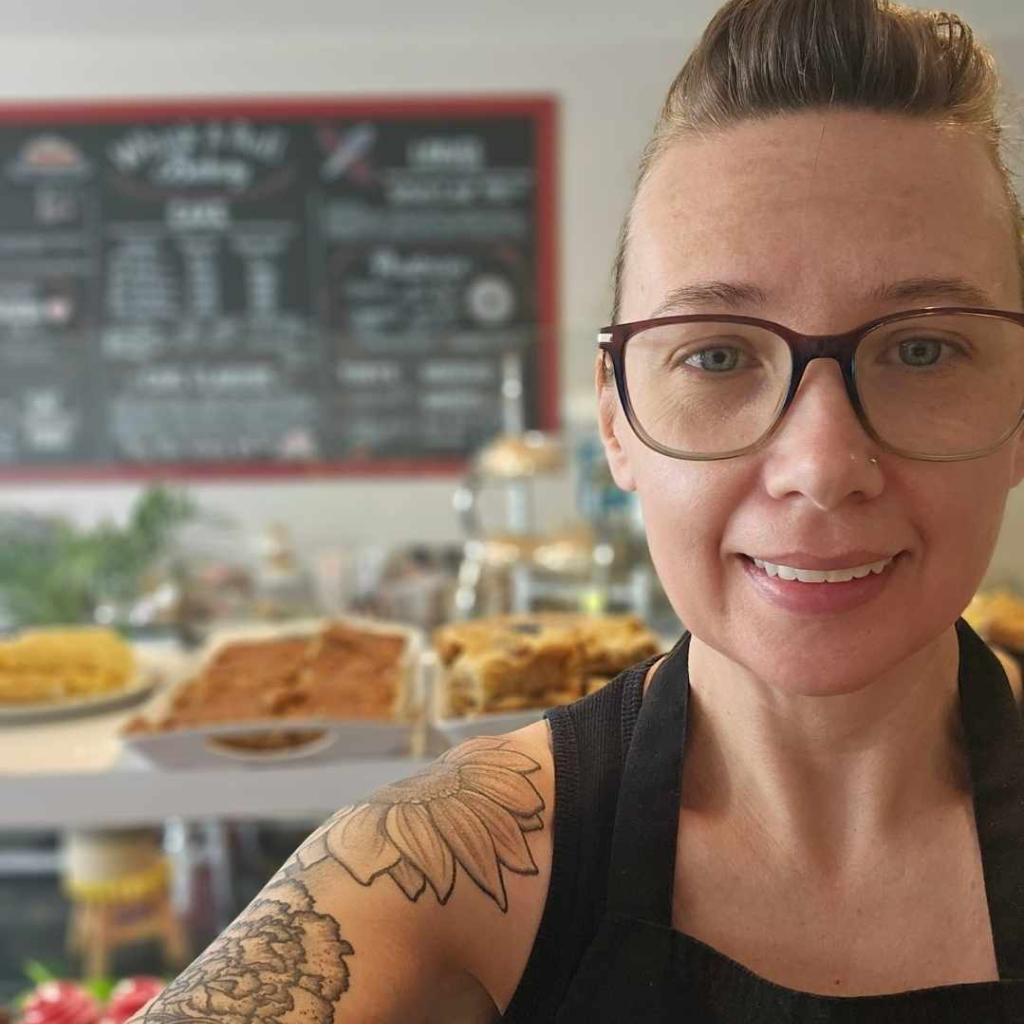 A message from Cheryl
I'm Cheryl! I'm 45, a wife of 30 years (yes, you read that right, I've been with my husband since I was 15 years old!) a mom to 4 amazing, strong children and a grandma to my 2-year-old grand daughter who lights up my world. I'm the woman behind a pretty awesome bakery, Whisk & Roll Bakery, which has been a dream come true. 
Ever since I can remember I have been glued to the kitchen. I've ways had a passion for feeding people and creating beautiful food. I was a stay at home mom for most of my kids upbringing - they range in age from 14 - 27. I've always worked in the food industry - I love it and it's the only place I can imagine myself being. It wasn't until I became a pastry chef for our local fine restaurant that I really wanted to become my own boss. The family I worked for modeled great work ethic, how to work independently and part of a team and helped me to develop great time management. They also believed in me and supported my dreams, so one cold winter day in 2020 I told them I'm going to open my own bakery. I cried for days; I loved my job… like truly loved it and the people I worked with, they became like family, but I also knew it was time to pursue my own dream. On April 9th, 2021 I opened Whisk & Roll Bakery in Woodstock, Ontario and have never looked back. I gained my passion from my grandmother at a very young age. I knew I had talent growing up but never really did anything with it. I wanted to have babies, get married and stay home until they grew up and became independent which would lead me to??? That time came and I began asking myself "What am I doing?". I had a calling and I knew I had to do something for myself and I'm so happy I opened my own bakery. I still miss my old job but what it instilled in me was something special I will always hold in my heart. I've been open for a while year now and we are starting to expand! I envision a little sit down spot where you can come and sit and enjoy a slice of pie, cake and or dessert with a cup of tea/coffee on your own or to visit with a friend.
We now have also started catering and offering daily take-out lunches because I enjoy cooking as much as I love to bake so we just couldn't stop there! I live that locals can now come grab super yummy, healthy options for lunch - daily soups, biscuits and sandwiches have been our biggest hit. 
Everything is made in house and from scratch - we are quality over perfection so you'll always be satisfied with wholesome goodness that reminds you of special times growing up. 
We are located at 600 Dundas St in Woodstock, Ontario - come visit our little vintage shop! Our community has been so inviting and supportive and we couldn't have accomplished what we have in a single year without the love and support we have received.
Much Love,
Cheryl